OUR TEAM
---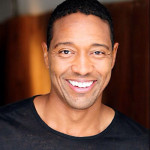 Alonzo Cannon
President & Founder
Before starting his own Private Fitness Training business, Alonzo worked with Chicago-based company, Entertainment Marketing.  His title there was Communication Liaison and assigned to the company's client Anheuser-Busch.
Alonzo traveled the United States with the music entertainment tours that Anheuser-Busch sponsored.  His appointments included such music acts as George Strait, Bobby Brown, TLC, Mary J. Blige, Bell Biv Devoe and Budwiser Superfests.  While on the road Alonzo carried out and oversaw marketing promotions and hosting duties on behalf of St. Louis headquartered company.  Alonzo also manned months long Spring Break promotions for the company in Florida.
After rejecting offers to join Anheuser-Busch, Alonzo leaned on his Bachelor's Degree in Exercise Science and began training music entertainers who were on tour.  He had, after all, completed a two-summer internship in Chicago with Michael Jordan and his private fitness trainer, Tim Grover.  Among his many clients, Alonzo has trained acts such as the Dixie Chicks, Boyz II Men, Queens of the Stone Age, and Brownstone.
After an early work life of constant travel, Alonzo settled down in Los Angeles and was hired by Sony Pictures Entertainment as the Head Trainer on their movie lot in Culver City, CA.  There he trained many celebrities that starred in the company's movie and television productions.  After five years, he started his own Private Fitness Training business.
In 2007, Alonzo joined the board of directors of the educational nonprofit, Parents As Partners, which was started by Adele and Gordon Binder.  Gordon is the former CEO of the biotechnology company, Amgen.  He served for two years.
After a lunch meeting with Erik Logan, President, Oprah Winfrey Network, to discuss his Caped KIDsaders series of Children's books, the idea of the Caped KIDsaders Children's Hospital Foundation was born.  It is Alonzo's sheer desire to inspire, empower, and entertain kids admitted to Children's hospitals and children's care facilities.
Alonzo lives in Los Angeles, California.
---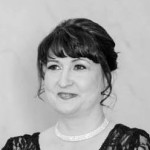 Kim Baugh
Secretary & Treasurer
Kim Baugh earned her Bachelors of Business Administration in Accounting from the University of Oklahoma.  She has worked for Norman Regional Hospital in patient care and for private practice physicians.  She spent 12 years of her career as a General Ledger Accountant and then Analyst Manager for Advance Food Company in the Trade Spend Department.  And she has volunteered her accounting skills with non-profit organizations, most involving children, from youth sports to daycares.
She also has a personal accounting business where she has provided management consulting and bookkeeping services for small business.  Nothing gives her greater joy than watching a new business grow and succeed.
---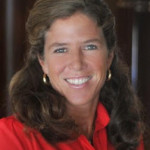 Ann Stephenson Cameron
VP of Community Relations & Educational Programming
A native of Columbia, Missouri, Ann Stephenson Cameron graduated from the University of North Carolina-Chapel Hill with a degree in journalism. She is a member of Pi Beta Phi sorority. Ann played professional tennis on the WTA Tour for five years after college before marrying KWTV News9 anchor/investigative reporter Alex Cameron in 1994. She and Alex live in Oklahoma and have two children, Sarah, who attends the University of Virginia, and Scott, who is a senior at Edmond Memorial High School. Ann is the Board Chair of the Governor's Early Childhood Advisory Council and Oklahoma Partnership for School Readiness. She has served on this statewide early childhood board since her appointment by Governor Henry in 2005. She is passionate about education and ensuring that our young people are healthy, equipped and able to succeed as adults.
As a past President of the Junior League of Oklahoma City, Ann oversaw the League's community literacy focus and spearheaded a joint project with the Oklahoma History Center illustrating the "history of the JLOC and women in voluntarism." She was the 2014 Oklahoma Mother of the Year. Ann was a member of Leadership OKC Class XVII. She serves actively on the Boards of the Boy Scouts of America's Last Frontier Council, Girl Scouts of Western Oklahoma, as well as Science Museum Oklahoma and several other OKC non-profits. Ann was the Community Outreach co-Chair for the YWCA's $15 million capital campaign, and she co-Chaired the 2014 Juliette Low Leadership Society's 10th Anniversary.
Ann is an active member of Westminster Presbyterian Church where she served consecutive 3-year-terms as a Deacon and then an Elder and also chaired the Session's Youth Team. She is also an avid runner and greatly enjoys the outdoors and all sports.
---
Meet our BOARD OF DIRECTORS and PARTNERS