Board of Directors
Our Board directs the Foundation's activities through strategy, budget, and key policies to ensure that leadership, resources, and finances are in place to fulfill the Foundation's vision. The Foundation Board meets formally two times each year, as well as between the regular meetings as needed to monitor and improve the Foundation's business operations.
---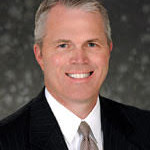 Todd Neaves
PremiereSource, President
Mr. Neaves graduated from the University of Oklahoma in 1991 with a Bachelor of Business Administration with a double major in Marketing and Management. Mr. Neaves holds the designations of a Managed Healthcare Professional through the Health Institute of America Association. He is a member of the Southwest Benefits Association, the Oklahoma Health Underwriters Association and the Society of Human Resource Management.
Mr. Neaves has served on the Board of Advisors and Administrative Council, as well as the Lay Leadership Team at his church, the United Methodist Church of the Servant. Most recently, he Co-Chaired the church's capital funds campaign, Prepare the Way, which rose over $4 million dollars.
---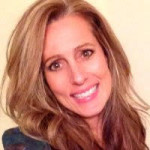 E'shaina Lawson-Harned
Hospital Corporation of America, Director of Behavioral Outreach
E'Shaina is a 1992 graduate of the University of Oklahoma with a Bachelor's Degree in Psychology.  She also holds a Master's of Education degree in Gerontology from University of Central Oklahoma.
E'Shaina was employed as the Community Liaison for INTEGRIS Health, and has held the titles of Outreach Coordinator, Manager of Outreach Services and Associate Director of Marketing and Outreach at OU Physicians.
In 2004, E'Shaina became involved with Junior League of Oklahoma City where she has proudly served for 10 years now.
---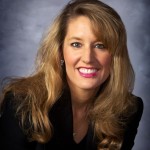 Hilary S. Allen
Durbin, Larimore & Bialick, Partner
Hilary S. Allen entered the practice of law in 1996. She practices in the areas of Civil Litigation, Personal Injury, Insurance, Products Liability, Contracts, Bad Faith, Employment and Medical Malpractice. Ms. Allen is admitted to practice in Oklahoma, the U. S. District Court, Western, Northern and Western Districts of Oklahoma and the U. S. Court of Appeals, Tenth Circuit.
Ms. Allen is a member of the Oklahoma County Bar Association and William F. Holloway, Jr., American Inn of Court. She is also a past member of the Luther Bohanon America Inn of Court. She earned her law degree and undergraduate degree from the University of Oklahoma.
She has served on the Board of Villa Teresa Schools' Advisory Council and currently serves on the Board of the Caped KIDsaders Children's Hospital Foundation.
She has been named to Oklahoma's Super Lawyers by Super Lawyers Magazine.
---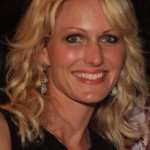 Shelly Greenhaw
Covidien Patient Monitoring, Capital Account Executive
Shelly is the Oklahoma Family Network Board President, which is Oklahoma's Family-to-Family Health Information Center that informs and connects individuals with special health care needs and disabilities, their families and professionals to services and supports in their communities.  Shelly also serves on the Board of CFC International.
She is very excited to roll up her sleeves as a new Board Member for Caped KIDsaders  Children's Hospital Foundation, where her desire is to serve patients and families alike!
---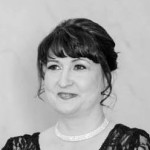 Kim Baugh
Caped KIDsaders Children's Hospital Foundation, Secretary & Treasurer
Kim Baugh earned her Bachelors of Business Administration in Accounting from the University of Oklahoma.  She has worked for Norman Regional Hospital in patient care and for private practice physicians.  She spent 12 years of her career as a General Ledger Accountant and then Analyst Manager for Advance Food Company in the Trade Spend Department.  And she has volunteered her accounting skills with non-profit organizations, most involving children, from youth sports to daycares.
She also has a personal accounting business where she has provided management consulting and bookkeeping services for small business.  Nothing gives her greater joy than watching a new business grow and succeed.
---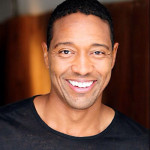 Alonzo Cannon
Caped KIDsaders Children's Hospital Foundation, President & Founder
Before starting his own Private Fitness Training business, Alonzo worked with Chicago-based company, Entertainment Marketing.  His title there was Communication Liaison and assigned to the company's client Anheuser-Busch.
Alonzo traveled the United States with the music entertainment tours that Anheuser-Busch sponsored.  His appointments included such music acts as George Strait, Bobby Brown, TLC, Mary J. Blige, Bell Biv Devoe and Budwiser Superfests.  While on the road Alonzo carried out and oversaw marketing promotions and hosting duties on behalf of St. Louis headquartered company.  Alonzo also manned months long Spring Break promotions for the company in Florida.
After rejecting offers to join Anheuser-Busch, Alonzo leaned on his Bachelor's Degree in Exercise Science and began training music entertainers who were on tour.  He had, after all, completed a two-summer internship in Chicago with Michael Jordan and his private fitness trainer, Tim Grover.  Among his many clients, Alonzo has trained acts such as the Dixie Chicks, Boyz II Men, Queens of the Stone Age, and Brownstone.
After an early work life of constant travel, Alonzo settled down in Los Angeles and was hired by Sony Pictures Entertainment as the Head Trainer on their movie lot in Culver City, CA.  There he trained many celebrities that starred in the company's movie and television productions.  After five years, he started his own Private Fitness Training business.
In 2007, Alonzo joined the board of directors of the educational nonprofit, Parents As Partners, which was started by Adele and Gordon Binder.  Gordon is the former CEO of the biotechnology company, Amgen.  He served for two years.
After a lunch meeting with Erik Logan, President, Oprah Winfrey Network, to discuss his Caped KIDsaders series of Children's books, the idea of the Caped KIDsaders Children's Hospital Foundation was born.  It is Alonzo's sheer desire to inspire, empower, and entertain kids admitted to Children's hospitals and children's care facilities.
Alonzo lives in Los Angeles, California.