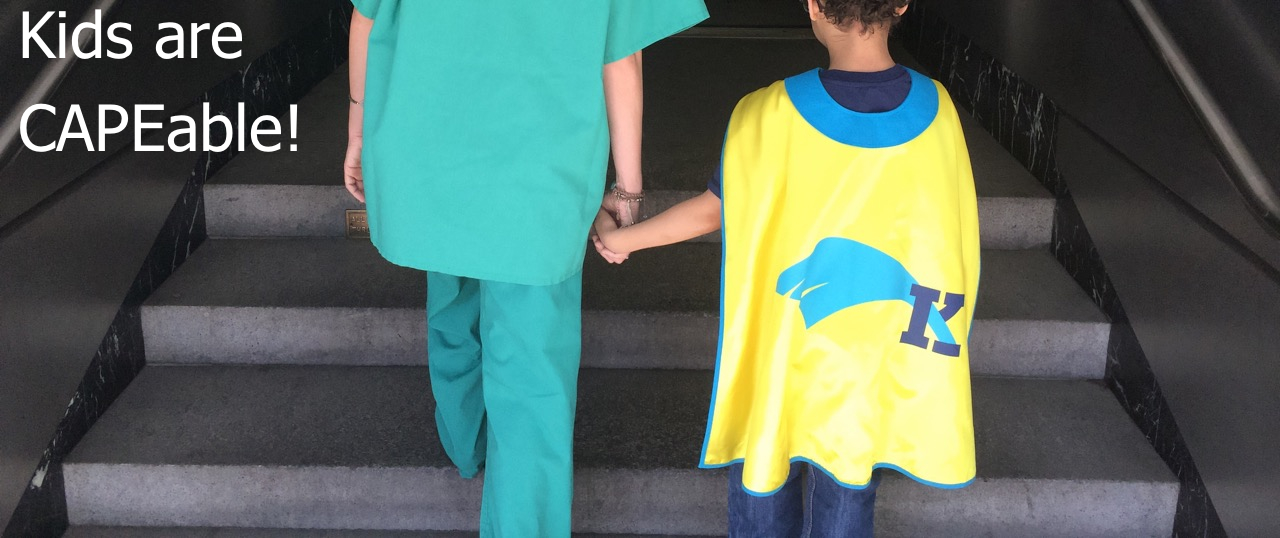 The mission of the Caped KIDsaders Children's Hospital Foundation is to create an uplifting and inspiring experience for kids admitted to children's hospitals.
Our mission will be achieved by donating the book, That Medicine I Will Not Take!, the first in the series of Caped KIDsaders children's picture books, to each child admitted for care.
In addition, the Foundation will gift specially designed Caped KIDsaders superhero-esque styled capes for the kids to wear during their hospital stay and to keep once they are discharged. Hospitals will also be given capes for their team of doctors and nurses to wear as well.
It is our belief that kids will identify with the main character's plight in That Medicine I Will Not Take! and enjoy the fun, catchy message – and ultimate resolution – that the book presents, as it is the same real-life result that they, too, seek for themselves. It is also our conviction that the combination of the story with the empowering vision of doctors, nurses and other child patients wearing capes will psychologically create an atmosphere for them that is free of fear and full of hope. It will instill in them confidence and promote bravery and positive attitude.
The Foundation aspires and will work for this to become a standard practice in children's hospitals everywhere.